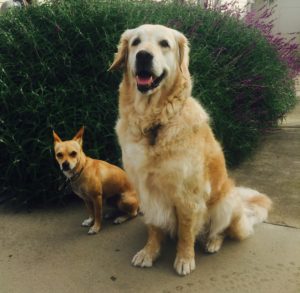 Jesus I'm booked (not completely, so here's my desperate plea for more work please) through until August 2017. Let's hope I make it that long. Had to slow way down on the running for a bit. Even with my fluffy, on the beach in SF.
Achilles is swollen. Glad something still swells. Although the swelling is decreasing. My life story. Anyway as you can see in the new pics I've added here, I'm fat, while my arms and neck remain skinny. Technically this is diagnosed by some gays as Skinny Fat. I'm like a hobo without the glamorous past. What a success story!
Am now part of a medical study, one where doctors and faith healers and witches gather 'round me and throw stones and poke me with sticks, waiting to see if I bleed red or blue blood, or maybe battery acid. Bleed? Who are they kidding? I don't even leak. I'm filled with cement. I'm an actress. I haven't eaten a meal or felt warm in decades! Such is the result of 20 years on the road. Wait, that's my new sitcom pitch. What the fuck am I going on about? OH, right, I I had an injection (Oh, Matron!) to lessen my engorged Achilles. Fingers and toes crossed it works, I've got Paul Smith sandals screaming to be featured.
Been traveling too much. Hus and I wanna calm down a bit and get a life, but then there's pricey haircuts and really pricey anal bleaching, and not just for the Chihuahua, which requires dick joke income. So off we go to Dad's house. Brentwood, where it's alway boiling. HELP ME!
My brown star is fine btw. You'd think with all the pounding, it would be a CSI spectacular back there, bruised and oozing. But I'm ok. Except for my tendons. And sore gums and grey hair and fat husband. 53 is the new 88.
Below are my remaining – I mean, my handpicked and marvellous – gigs for the rest of 2016. Rest? Who rests anymore? Or even looks up from their phones? I'M DEHYDRATED.
Other gigs may be added, or some of these might be taken away, depending on the behaviour of others. I.e., pay my expenses and I'll sign your martian pic. Star Wars fans are hungry. So am I, in Wales. Will their cuisine ever catch up?
Living it babes. Li Ving it and lying about it.
Autumn 2016, babes:
October 4, The SetUp, SF The kids…adorable!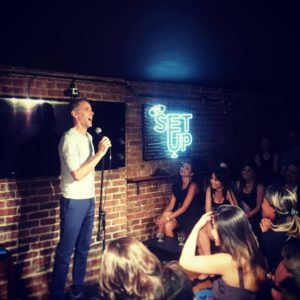 October 9, HopMonk, Sebastopol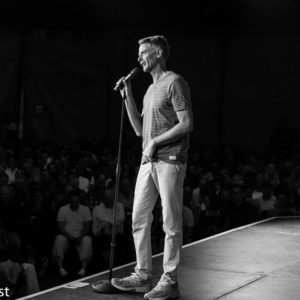 October 15, The Black Pug, Alameda go to Eventbrite for tix, or the Alice Radio website. Cheers queers!
October 21, Second Act, SF. Hey Haight Street hippies, well rich ones, you're very welcome. For tickets, do to Secondactsf.com and click on Events.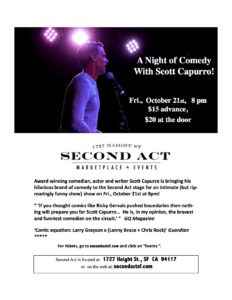 October 22, HopDogma, El Granada. Oh and they've asked to apply a two drink minimum during my show, which most likely receives a surfer shrug. Hot. Tickets at Eventbrite.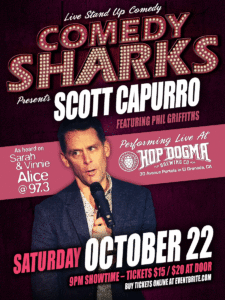 October 29, Martuni's, San Francisco Drink up bitches. Oh and tix on Eventbrite.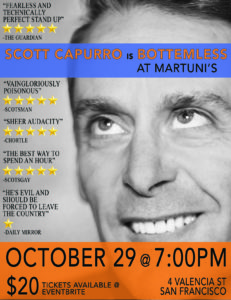 November 5, Sally Tomatoes, Rohnert Park. Trump country. Oh God. Security!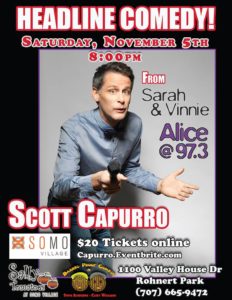 November 12, The Throckmorton Theatre, Mill Valley There will be tears. Tickets through the Throckmorton website. Old school.
November 18, 19th Broadway, Fairfax
November 24-26, The London Comedy Store
November 28-December 2, The Wright Stuff, Channel 5, UK
December 2/3, Manchester Comedy Store
December 7-10, Piccadilly Comedy Club. Guess where.
December 13, Belfast Empire. Again, guess.
Whilst in the UK, on many Tuesdays, I've the great good fortune to be struggling at the London Comedy Store performing in Cutting Edge Comedy, a political improv show. Sharing the stage with geniuses in that troupe only raised my bar. Actually you find me at or under the bar after that show.
I'm usually whoring myself out (in a diaper, my ass is like CSI. Ah, marriage.) all over Europe and California and men's toilets as part of my world domination plan. Party starts when I arrive cuz I've got the 'roids.
Check local listings, if they exist. If they don't, it's Bakersfield. Another great shooting range.
I'm always at Target. Sorry: A target. Girl needs leggings. I'm sweating.